Windows XP Essential 2 Professional Edition
Windows XP Essential 2 Professional Edition
About:
Completely up-to-date with Windows Updates as of today (May 5th, 2007)
No CD-Key Required
No Activation Required
Passes WGA every time which means you can download anything directly from Microsoft's website.
What's Removed:
All languages except English
Windows Messenger
Windows Tour
OOBE
What's Added:
* .NET Framework Versions 1.1 & 2 With All of Their Updates
* Mircrosoft Visual C++ Runtimes
* Microsoft Visual J#
* Enhanced Control Panel
* K-Lite Mega Codec Pack v2.01
* DirectX v9.1.3
* Flash Player v9.0.28
* Windows Media Player 11
* Internet Explorer 7
* Firefox v2.0.3
* ThumbView Lite 1.0 (Let's you view thumbnails of odd types of images, such as PSD's)
* WinRar v3.7
* Foxit v2.2 (For viewing PDF's)
* UnDelete Plus v2.8 (Recover Lost Files)
* Vista Drive Indicator (Adds a Meter to HDD Icons That Shows How Much Space is Free)
* Numerous Tweaks to Registry to Enhance Usability
* Multiple Context-Menu Additions (Right-Click Menu)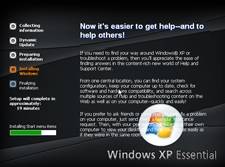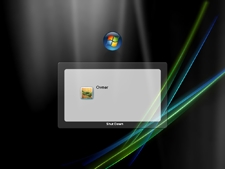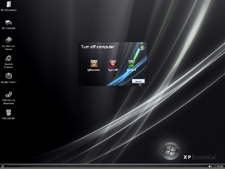 NOTE: In order to keep your password from expiring, you must follow
these steps:
1. Right-Click "My Computer" then select "Manage"
2. Click the "+" by "Local Users and Groups and select the "Users" folder
3. Double-Click each active username and check the "Password Never Expires" box, that's it!
Since I love you people so much, here's a dummies version of those instructions:
LINKS TO DOWNLOAD THE OS:
rapidshare.com XP_By_INTRUD3R.part1.rar
rapidshare.com XP_By_INTRUD3R.part2.rar
rapidshare.com XP_By_INTRUD3R.part3.rar
rapidshare.com XP_By_INTRUD3R.part4.rar
rapidshare.com XP_By_INTRUD3R.part5.rar
rapidshare.com XP_By_INTRUD3R.part6.rar